On Thursday, at least 22 children were among the 34 people slain in a mass shooting at a child care center in northeastern Thailand.
Authorities initiated a manhunt for the suspected gunman, who was eventually identified as a 34-year-old former police officer implicated in an ongoing court case for allegedly distributing narcotics by Thailand's Central Investigation Bureau (CIB).
According to CIB Maj. Gen. Jirapob Puridet, the defendant appeared in court in Nong Bua Lamphu province hours before "opening fire while the kids were asleep."
According to a local police official, his two-year-old stepson was registered at the facility he assaulted on Thursday, although he was not there at the time of the crime.
It was discovered eventually that the man murdered his wife and stepson before killing himself. It is unknown whether the gunman and his family are among those killed.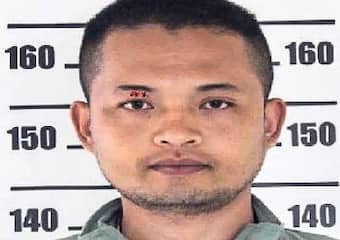 According to a statement from the prime minister's office, the mass shooting occurred at the Child Development Center in Nong Bua Lamphu province's Uthaisawan Na Klang district.
The province is located roughly 540 kilometers (nearly 335 miles) northeast of Bangkok and is famed for its calm and quiet.
It was confirmed that the former police officer was dismissed and charged due to selling narcotics last year.