Kim Kardashian paid tribute to her late father Robert Kardashian on the 19th anniversary of his death, sharing a series of handwritten memories.
On her Instagram Stories, the 41-year-old posted a note written to her from her father with the caption "19 years ago my daddy passed away. I miss coming home to these notes that I could hardly read w his left handwriting. I love you so much dad, I can always feel you." She also revealed a collection of Father's Day cards she had sent him over the years, informing followers that her father had treasured every card she had written him. She also uploaded a few old images and videos, including one of the famous lawyer skiing with his family.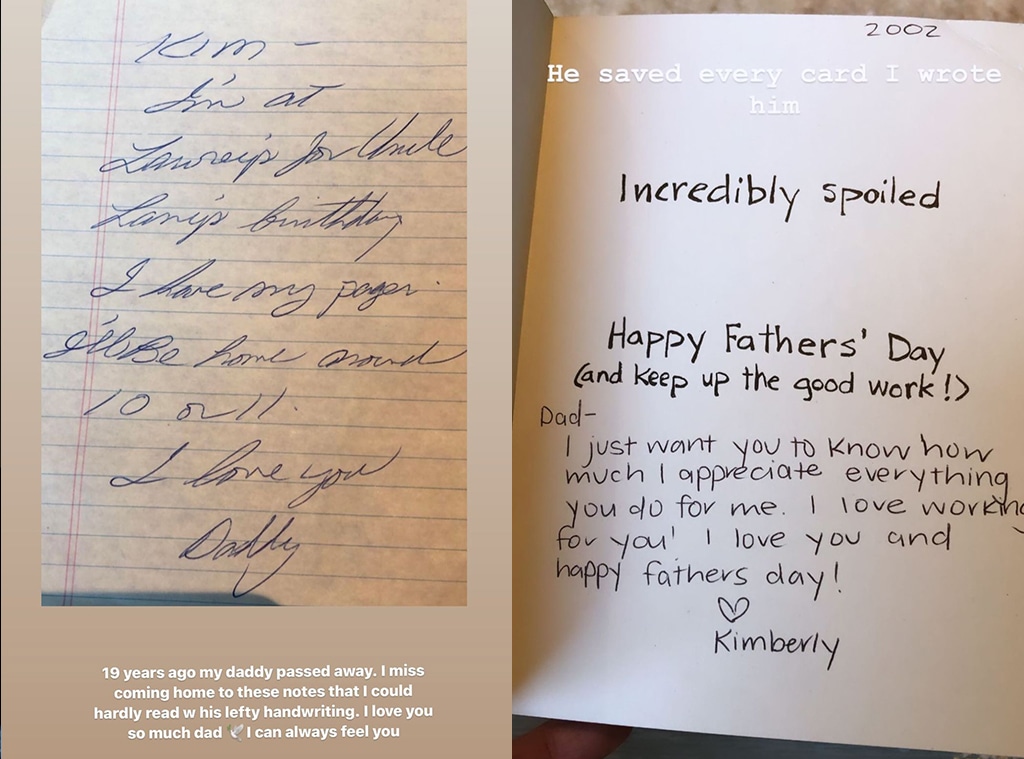 kim wrote:"We skied every Thanksgiving, Best memories ever! And the reason I love skiing today, especially with my kids."
In July 2003, Robert Kardashian, father of Kourtney, Khloe, and Rob Kardashian, was diagnosed with esophageal cancer. Two months later, on September 30, he died at the age of 59.
Kim is presently following in her father's footsteps by pursuing a career as a lawyer with the goal of changing the criminal justice system. As the cameras of Keeping Up With the Kardashians rolled in December 2021, Kim realized she had passed the First-Year Law Students' Examination, sometimes known as the "baby bar." 9